---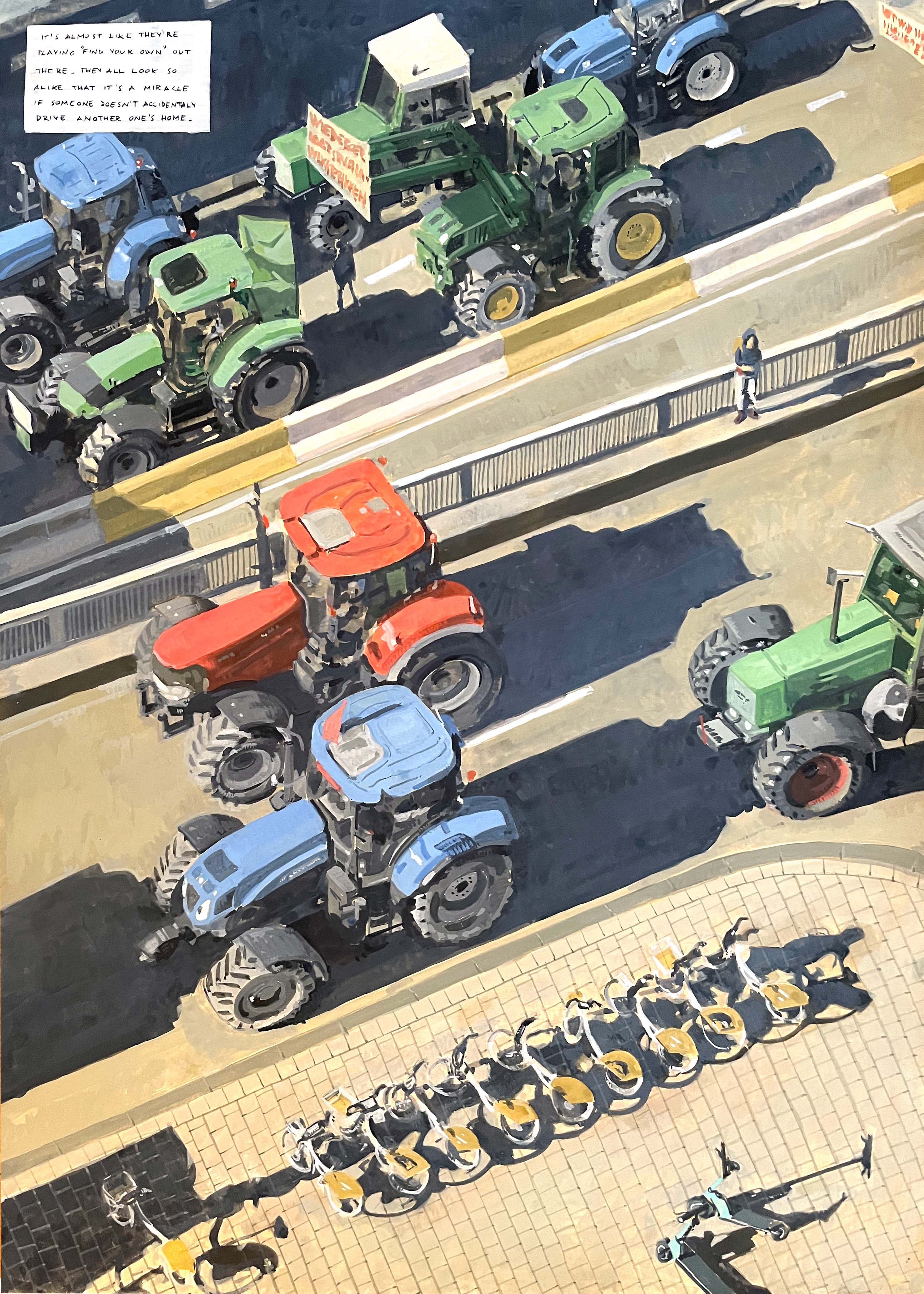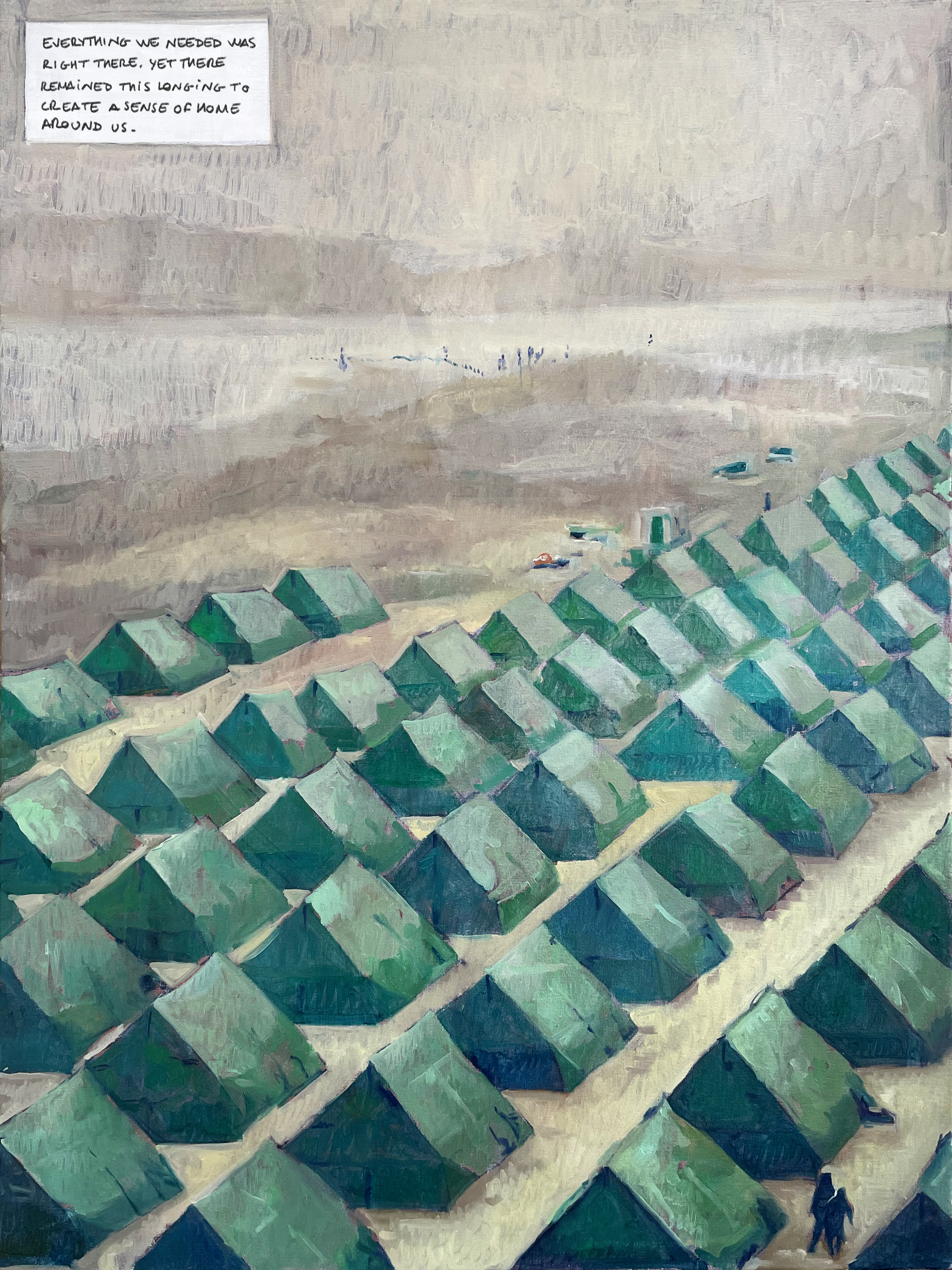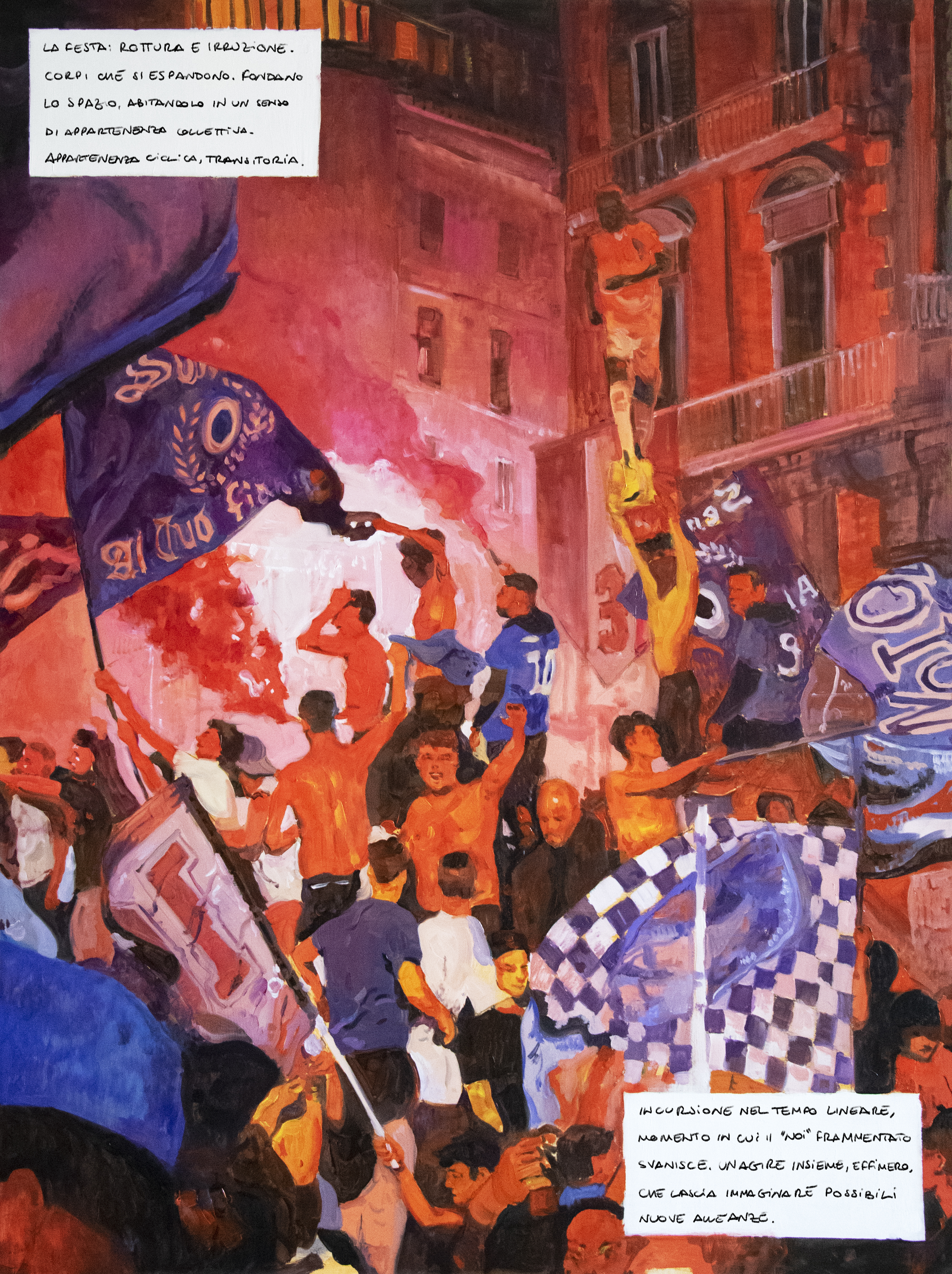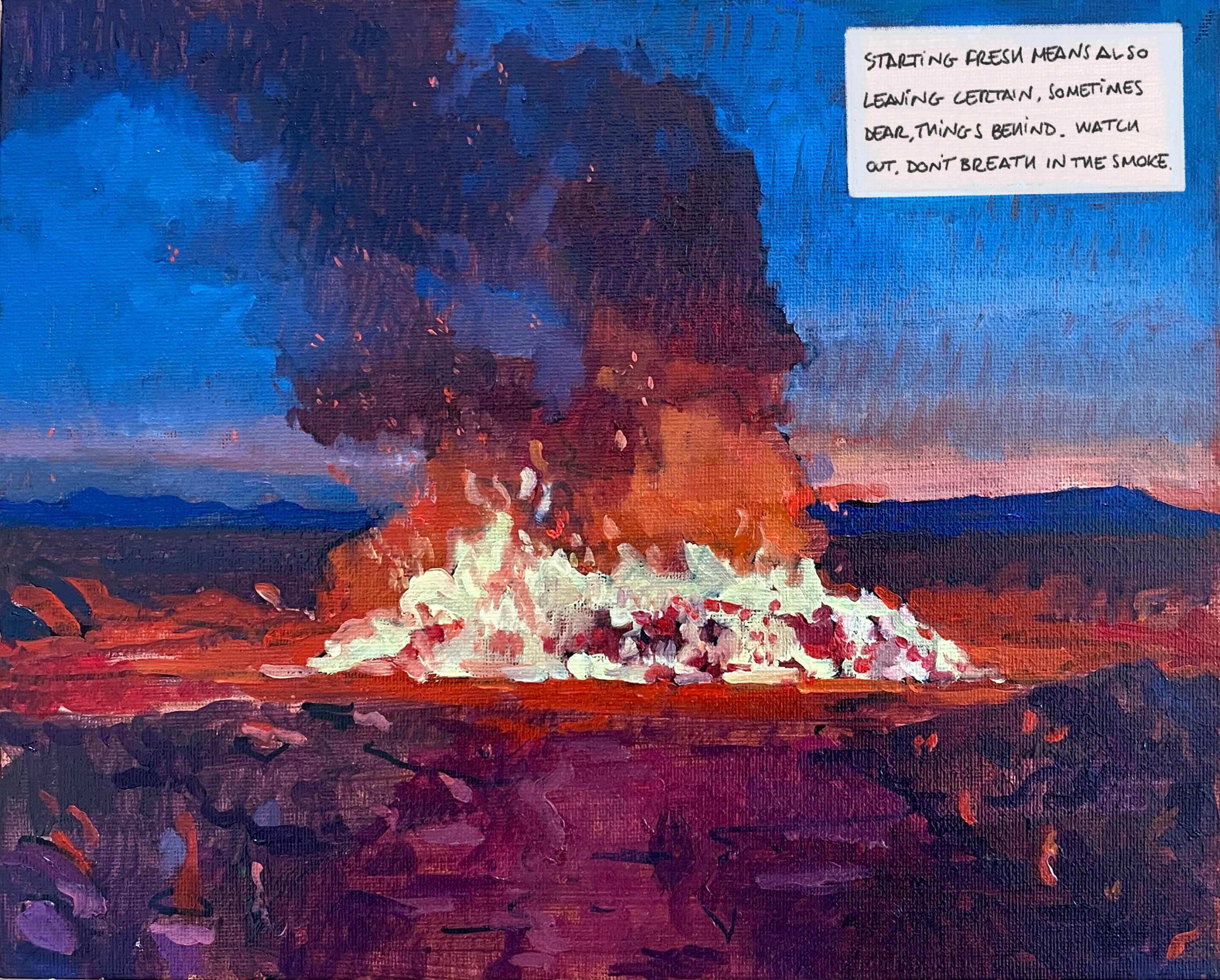 Narratives


Narratives is a collection of paintings in which the architectural notion of narrative of space is contaminated by the universe of comics and graphic novels.

These artworks depict 'slices of life' existing on the borderline between reality and imagination, animated by texts, captions, and voice-overs, that create a broader context around them. Each episode wants to be a search for beauty in seemingly trivial details, combined with a dose of irony and existentialism.





Whether fictitious or autobiographical, each scene draws the viewer into fragmented narratives that constitute frames of a possibly larger story. The artist's perspective and that of the viewer align with the protagonist's one.

Through its visual language, Narratives aims to bring attention to the often-overlooked subjects of everyday life and invites to observe and appreciate their uniqueness, ultimately giving new dignity to the mundane.